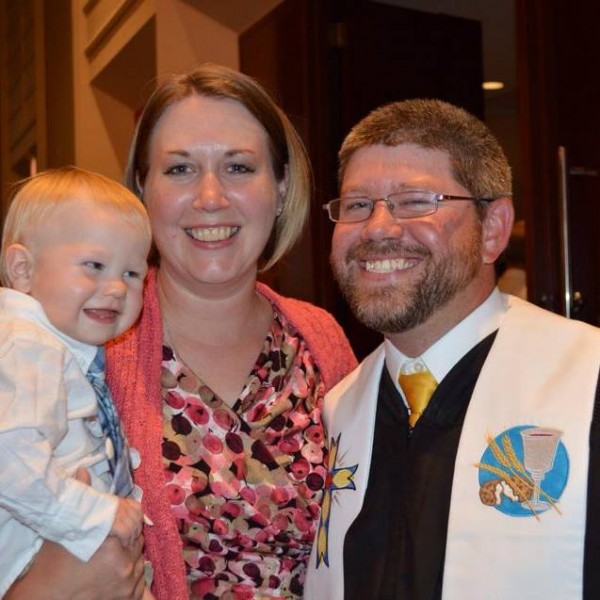 Seth Dombach
About Seth
At age 19 I found myself working at Glen Eyrie, the Navigators conference center in Colorado Springs. One day while eating lunch I dropped my drugs out of my pocket and thought that I would surely be fired. Instead, one of the chefs shared his testimony with me and told me that they were going to give me a second chance. That was the first time in my life that I had experienced love and grace like that. I began the search of what kind of things would make people act like those I was working with. I ended up meeting with some co-workers in discipleship relationships and then made a commitment to follow and be in relationship with Jesus. That job and those discipleship relationships continued for 4 years.
The Following Years
Following my years at Glen Eyrie I went to a year of Bible School with Torchbearers/Capernwray in Estes Park, Colorado. After that year I joined the staff of a new Torchbearers Bible School called Timberline Lodge in Winter Park, Colorado. That is where I met my wife Rachel and where our first son Isaiah was born. We were on staff at Timberline for just over 4 years when we got the call to go to Seminary. Isaiah was just about to be born and we had no church affiliation so we decided to look at Seminaries close to where our families lived. Lucky enough for me my in-laws lived in Northwest Washington and so I decided to attend Regent College in Vancouver for my Mdiv.
My Call to Ministry
I don't think there is one thing I look back on in the last 15 years and would have dreamed that that is what God had planned for me. I see my whole experience as God doing "exceedingly abundantly above all that I could ask or imagine" (Eph 3:20). I could talk about my call to go to Ravencrest Bible School with no money…and how God provided. Or the call to be a part of a team to plant a new Bible School with zero experience…and how God made it flourish. Or the call to Seminary with no undergraduate degree…and how God opened the door. Or the call to church plant and pastor a church with no prior experience…and how God is moving.
Seminary
In 2005 Rachel and I took a week to pray about Seminary being the next step that God might have for us. With confirmation from God, family and friends we took the step of faith to move to the Northwest and get ready to attend Regent College. I did not go to Regent or apply for the MDiv program thinking the pastorate as the end goal. But then I read Nehemiah 8 and heard from God that he wanted me to help the ordinary people like me understand His Word. My experience up to that point was all in para-church ministry, so in my mind I was just further equipping myself for that type of ministry. That was until I met Professor/Pastor Darrell Johnson. He was one of many reasons I was excited to go to Regent College. And one summer I took Rachel out on what I thought was an awesome date night to listen to Darrell give a public lecture at Regent.
Afterwards, when I introduced Rachel to Darrell he looked at her and said, "this man is going to make a great pastor." WHAT DID HE SAY? So then after my first semester at Regent and throughout the next years of school, local ministry and pastoral internships God had confirmed what Darrell said to Rachel that night. Not that I was good pastor, but called to pastor. I would have never imagined that in the midst of all this it would have lead us to partner with the Evangelical Covenant Church or to church plant. On those moments when I wonder about this calling I now pray Ephesians 3:7-12.
Headwaters Covenant in Helena
So then how did we get here to Helena to pastor Headwaters Covenant? And what ways is the Triune God moving in this community? Well imagine hearing a story that can only come together through God's orchestration while you and I are drinking some really good coffee. I would love to share more of my story with you as I listen to yours. So let's connect.